Recent Events
Know Your Blood Pressure Day - 13 April 2019
Today is the "Know Your Blood Pressure Day" where Rotary Club of Elstree & BorehamWood offered to check local residents' blood pressure. According to Stroke Association, blood pressure is one of the biggest risk factors for stroke so today, our team of volunteers, fellow Rotarians, 4 doctors, 4 nurses and friends, were very busy.
Thank you Adrian Faiers for the visit and hands-on involvement as the queue built up. Our team of doctors led by Dr Ian Campbell, Dr Ann Goddard, BEM, chair of NSPCC Elstree & BorehamWood District, Dr Angela Parker, trustee from Dementia Club UK and Holly Wong. Huge appreciation to our team of volunteer nurses - Nica, Ryan, Michael & Grace Calit with our youngest volunteer, Iza (my goddaughter ❤️) and to Susan too.
To lead by example, members had their blood pressure checked too by Dr Ian Campbell.
A successful and enriching day !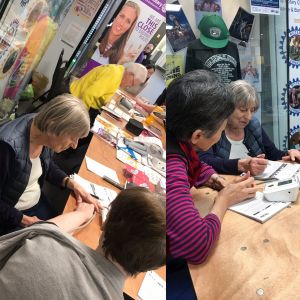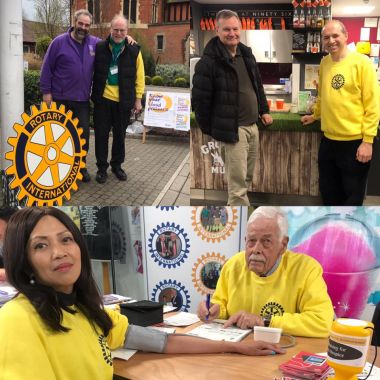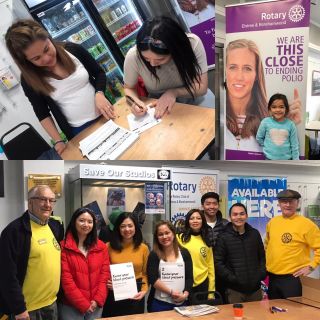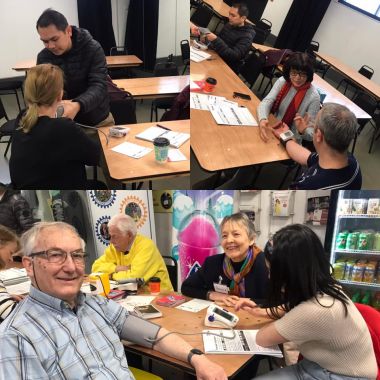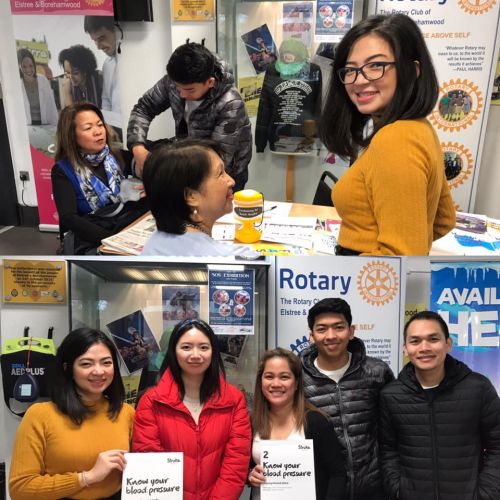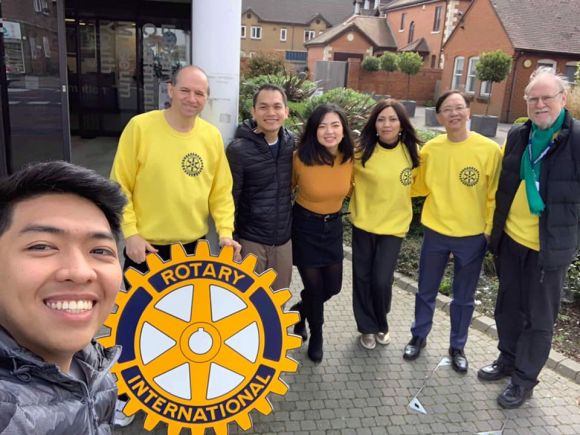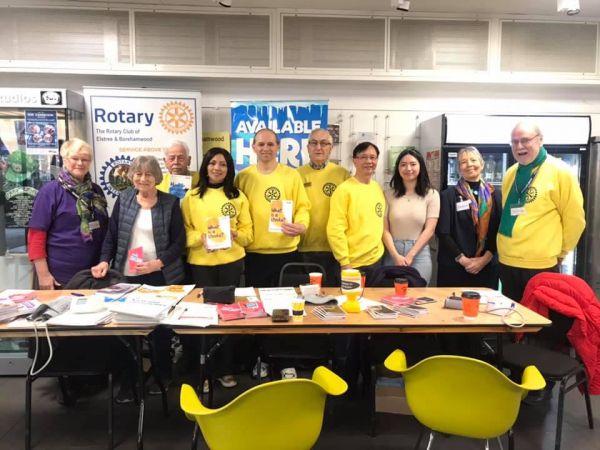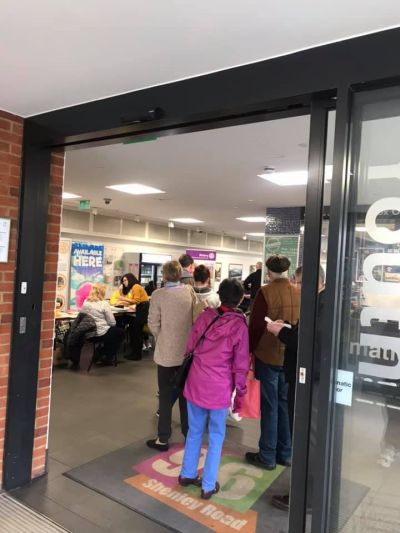 Christmas Concert 2017

St Andrew's Day Music Evening - 30th November 2017
President's Charity Golf Day 2017
Awaiting Photo's of event
75th Anniversary Evening - June 2017
Music Evening with Alan at Shopwick Place - 30 March 2017
Christmas Dinner - 15 December 2016 - Radlett Golf Club
| | |
| --- | --- |
| | |
| We wish you season's greetings and a happy, healthy and peaceful new year ! | |
Music Evening at Shopwick Place - 1 December 2016
Recent Speakers
Recent visitor Bob Williams, former boxer and now leading fire officer, who came to our meeting in
November 2016 and spoke about his boxing career and his involvement in BoxCleva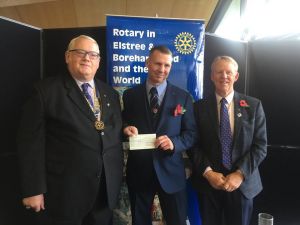 Crocus Bulb Planting Hertsmere Civic Offices - October 2016

(in bloom March 2017)



Brad Ashton: The Job of a Laughtime - 29 September 2016

Elstree Lawn Tennis Club











| | | |
| --- | --- | --- |
| Visit of District Governor - August 2016 | | Junior "Bake Off" Day - July 2016 |
| | | |
| Celebration Evening July 2016 | | Kids Out - June 2016 |
| | | |
| Presentation - Rotary Awards 2016 | | Rotary Charity Golf Day 2016 |
| | | |