Club Meetings
---------- 0 ---------
13 June 2019
Huge appreciation to AG Shirley Kirk (along with warm greetings from AG Adrian Faiers) from RC of Dulwich, Peckham and Crystal Palace for supporting us at our Club Assembly today.
Shirley shared some wisdom and valuable tips for the new Rotary year and to our incoming President, Clive Butchins.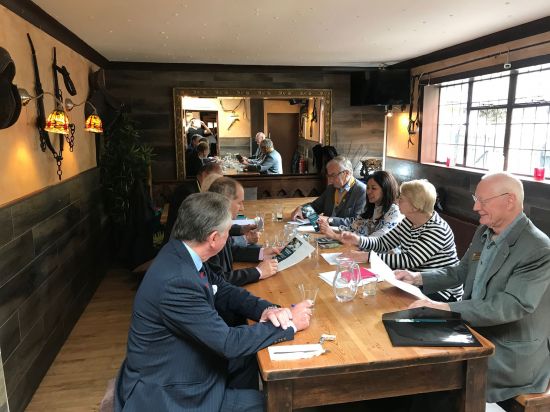 ----------- 0 -------------
30 May 2019
At today's AGM, President Cynthia Barker thanked her fellows for all their support for this Rotary year. A productive year focused more on fellowship and fresh initiatives without forgetting tradition and charities our club supports.
Huge appreciation goes to the chair of all the committees who worked graciously hard to ensure we achieved what our Club aspired to achieve in its 77th year.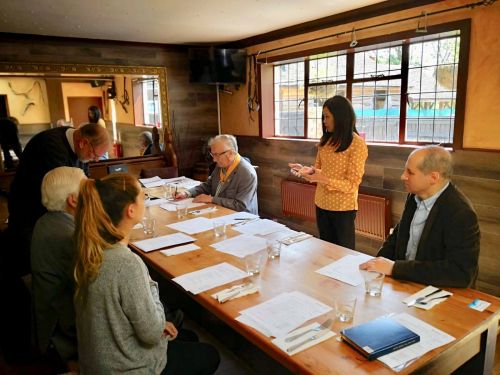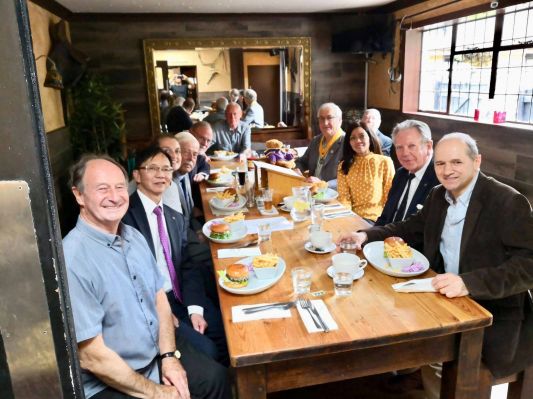 ----------- 0 -------------
22 November 2018
A big welcome to Natascia Santoro for joining the Rotary Club of Elstree & BorehamWood. President Cynthia Barker takes pride in pinning on her the emblem of our worldwide association. "Wear it always and with pride".
Thank you District Governor Mike Wren (accompanied by Teresa in all his 51 Club visits and today's 52nd) for inducting Natascia and delivering to our club your "Be The Inspiration" message.
Good to hear from you too RI President Barry Rassin's theme :
"Together, we see a world where people unite and take action to create lasting change-across the globe, in our communities and in ourselves."
DG Mike gave Pres. Cynthia a 5p coin symbolic of 5 P's - "People, Project, Public Image, Polio & Peace" and a citation for inducting a new member.
DG was impressed with Steve Rehder reciting the 4 Objects of Rotary without any notes.
Delighted to see Rotarians David Clout & Elaine Butchins on such a memorable day. We are truly grateful for the continued support from David Clout. He's always only - a phone call away!
Technology-wise, it's the first time we used FaceTime during the induction to enable Natascia's family to meet our club, her father being an active Rotarian in Argentina.
And Natascia rounded the afternoon off with Argentinian chocs.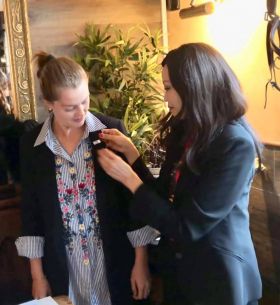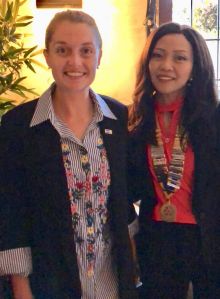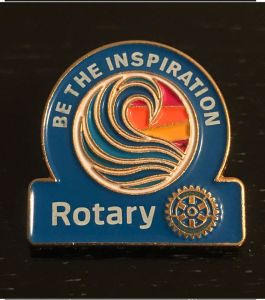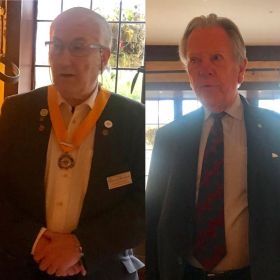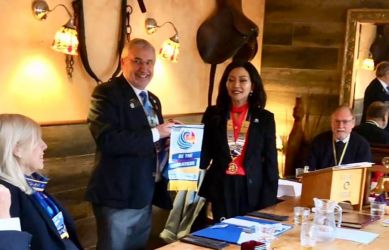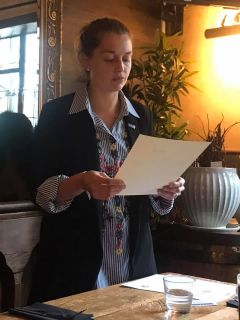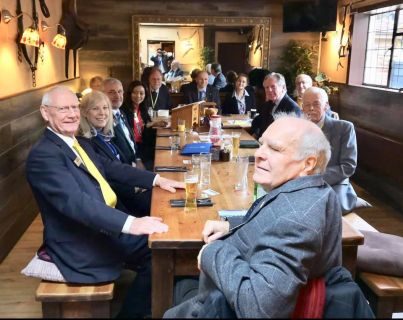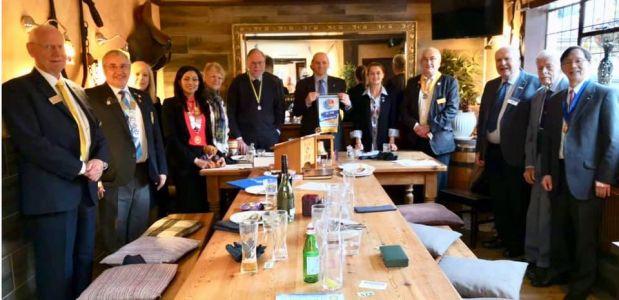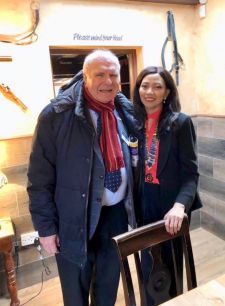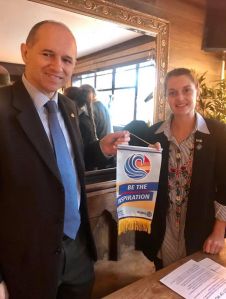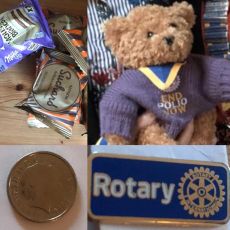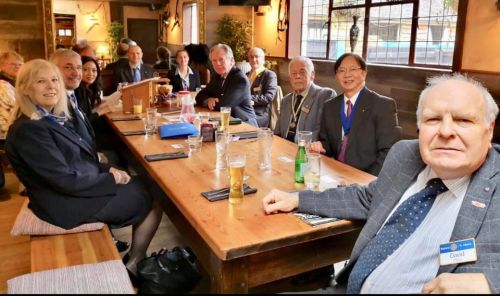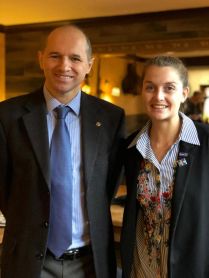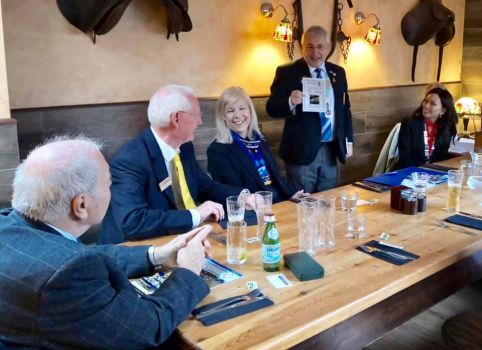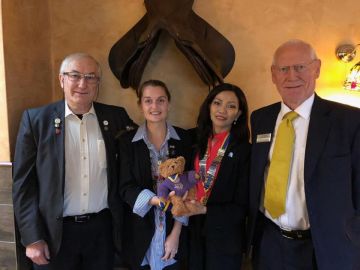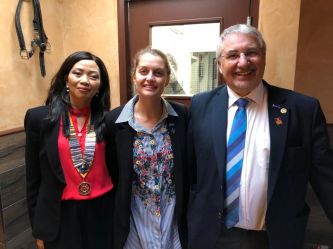 ----------- 0 -------------

6 September 2018
Thank you to Asst. Governor-North Mike Stonham from Rotary Club of Northwick Park for having graced our Club Assembly where the different committees presented their aspirations for the year 2018-19.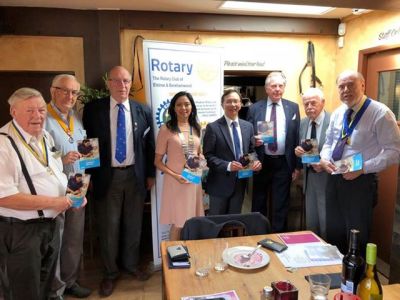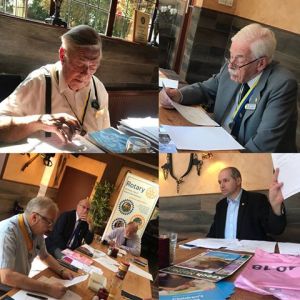 ----------- 0 -------------
Paul Harris Fellowship Award 2018
At a special lunch on Thursday 15th March, Sasha Capocci was presented
with the 'Paul Harris Fellowship' award for her work within the community of Elstree & Borehamwood.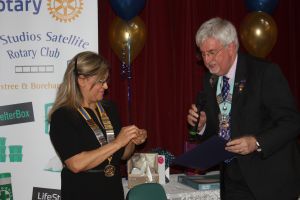 ----------- 0 ---------------
At the club meeting on 1st September 2017, some children on a trip to the area donated their pocket money to assist the charitable work of the Rotary Club within the community.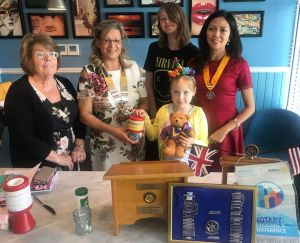 Pictured above from left to right, Pat Strack, Sasha Capocci,
Keely & Laura, and Cynthia Barker.
----------- 0 -----------