News Update
John Page - Rotarian
The Rotary Club of Elstree & Borehamwood is sad to announce the passing of John Page.
"A true friend and Rotarian"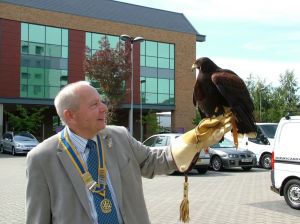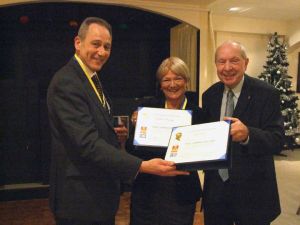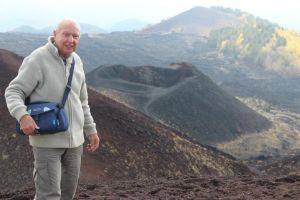 John was a family man and he was certainly very much at the heart of the Rotary family. John not only loved his children and his grandchildren but he showed love to other children that he came in contact with, for example when he helped on 'Kids Out' outings to venues such as Legoland and Woburn Safari Park. John had such compassion for all children who were disadvantaged.
He was kind and generous to all of the children in his group and he didn't mind what he spent on them to ensure they had a day to remember. That same love showed up when John supervised the Schools Art Show; he made visiting children feel welcome and valued; he took time to talk to them and to listen to their views. He had instant rapport with them.
John will be remembered for his great sense of humour that brightened up club meetings but John had his serious side. He practised Rotary's motto 'Service above Self' and was extremely generous with his time helping on many Rotary Activities such as the Schools Art Shows, bulb planting, blood pressure checks, charity golf days, film premieres, quiz evenings food collections and the Disability Games. John was a 'doer' and a team player, never wanting the lime light but he stepped up to the mark and gave special service by being the President of the Rotary Club of Elstree and Borehamwood twice. John was made a Paul Harris Fellow in recognition of his exceptional service to the life of Rotary and the community.
John was kind, considerate, generous, supportive and a true friend. Nothing was ever too much trouble for him.
In John we have lost another good one; a true Rotarian, a wonderful friend; a great loss to us all. God bless him.