Future Events
------------- 0 -----------------
Our Rotary Club of Elstree & Borehamwood is extremely pleased to have our member Natascia Santoro accepted to run for London Marathon on 28 April 2019. The run is in aid of Keech Hospice Care which is one of our chosen charities this year. Our two aspirations here - for Natascia to complete the 6 international marathons and to raise as much needed funds for Keech Hospice Care to enable them to deliver the services our local community needs.
We look forward to your support.


190216_Leaflet_for_Natascia_to_run_for_London_Marathon-Keech_Hospice.pdf
------------- 0 -----------------

Our Club supports and look forward to the launch of Demential Club UK in BorehamWood ‬on 18 March 2018 at The Venue Leisure Centre led by Lisa Rutter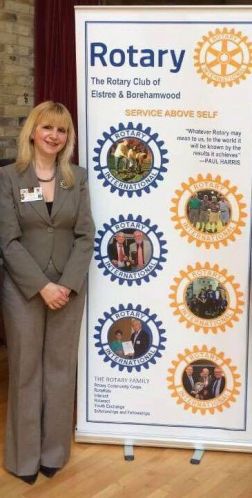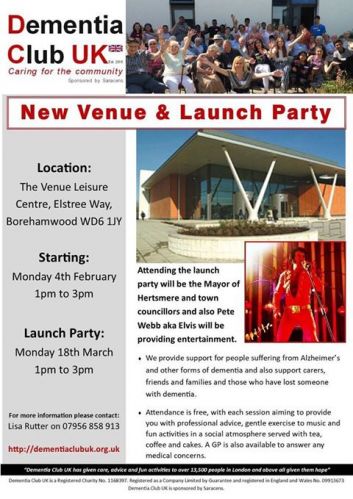 ------------- 0 -----------------
19 October 2018, Breast Cancer Week
"Let's wear pink, raise money and make life-saving research happen."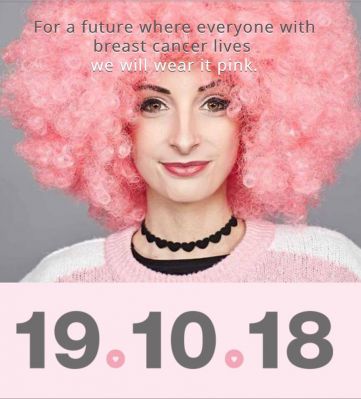 ------------- 0 -----------------
In line with the celebrations of Older People's Day (1-7 Oct 2018), Silver Sunday and Hertsmere's Wellbeing Strategy, the Rotary Club of Elstree and Borehamwood is proud to support these days of celebrations by showing Hertsmere residents age 65+ the new release of:
12:00, Friday, 5 October 2018
featuring Bradley Cooper & Lady Gaga
Bookings by EVENTBRITE please (free event) - https://tinyurl.com/yarc77ft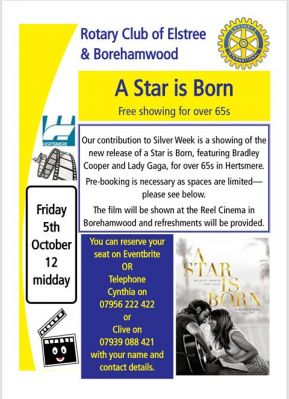 ---

------------- 0 -----------------